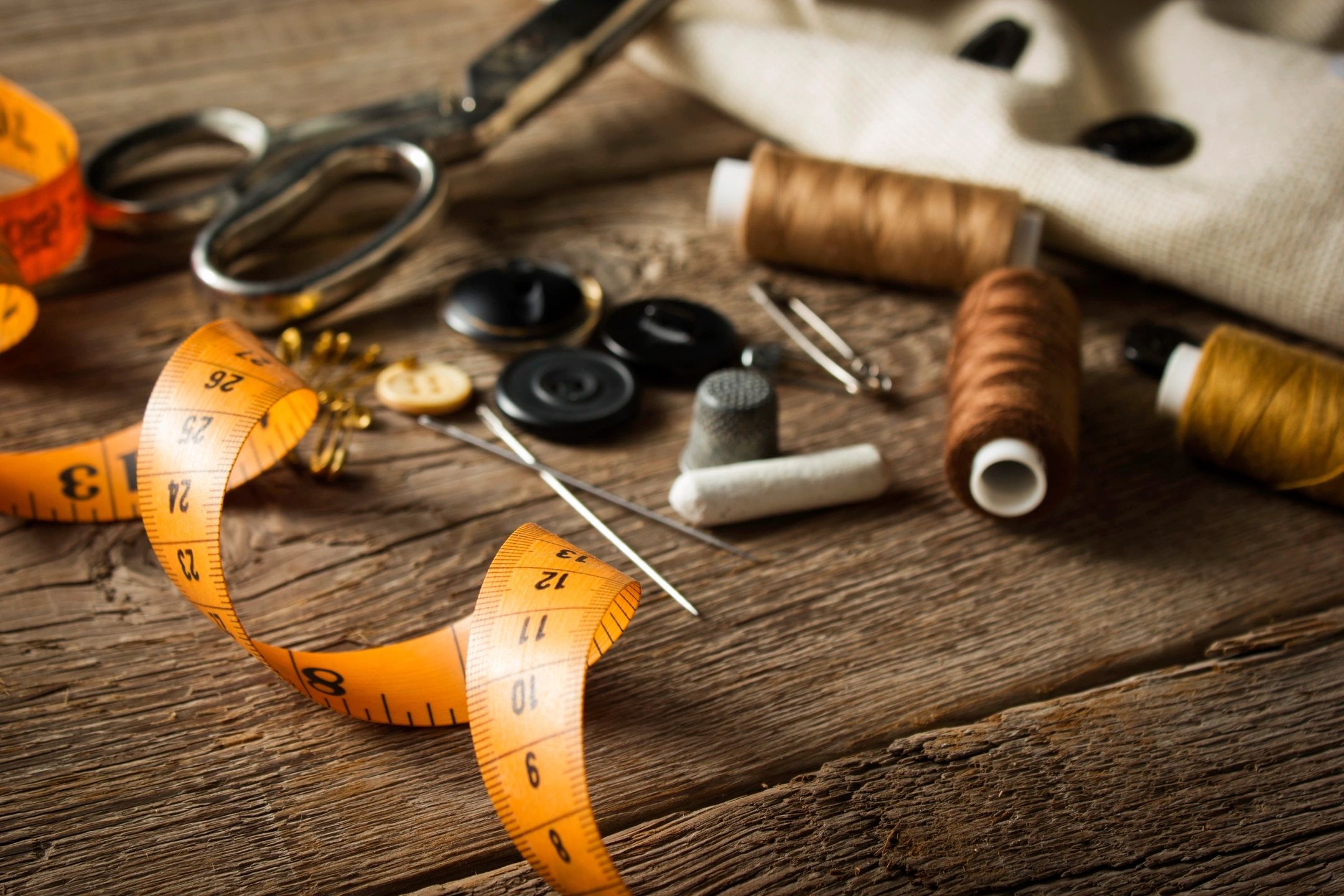 People ask me how long I have been doing this.
 I respond with a question mark- "since I was 8 or 9 years old".  My sister will answer for me "Forever!"
My mother taught me the basics of the needle arts (sewing, knitting, crocheting, embroidery). I could not get enough! My passion for any craft that included a needle and a thread further fueled my interest in learning more (including tatting)
My father often told me it was time to shut down for the night as I would be working on something long after everyone else went to bed.
Sewing has always been my favorite.  Creating something out of a flat piece of fabric or making a dress fit perfect gives me great pleasure and satifaction.
Raising a family forced me to often set my projects aside, but I never lost the love of the needle. My daughters enjoyed their option for custom gowns for proms, weddings.  Friends and family have enjoyed knowing who to call to do a repair or alteration.
Changing of the times. The family is grown. A job layoff.  Time on my hands.
Marc, my ever supportive husband, and I agreed it was time to share my talents with you.  Karen's Thimble was  born in 2016.
So back to the question of how long have you been doing this?   I am going to agree with my sister - Forever!
Buddy is a loveable boxer/lab.
He loves company and will eagerly welcome you and escort you to the door.
Squirrel will tell you a story like you have never heard before, but beware - if you don't listen, he'll just get louder!
Request a Quote
Drop me an email or give me a call and I'll be glad to give you an estimated price.  I often must see the item to give an accurate quote as there are many variables that figure in to the final price.