Hello –
My name is Karen and am the owner/seamstress of Karen's Thimble. Mother of 4 adult children and grandma to 8 beautiful little people & 1 young lady.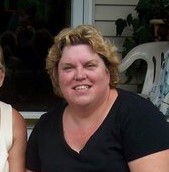 People ask me how long I have been doing this. I respond with a question mark- "since I was 8 or 9 years old". My sister will answer for me "Forever!"
My mother taught me the basics of the needle arts (sewing, knitting, crocheting, embroidery). I could not get enough! My passion for any craft that included a needle and a thread further fueled my interest in learning more (including tatting)
My father often told me it was time to shut down for the night as I would be working on something long after everyone else went to bed.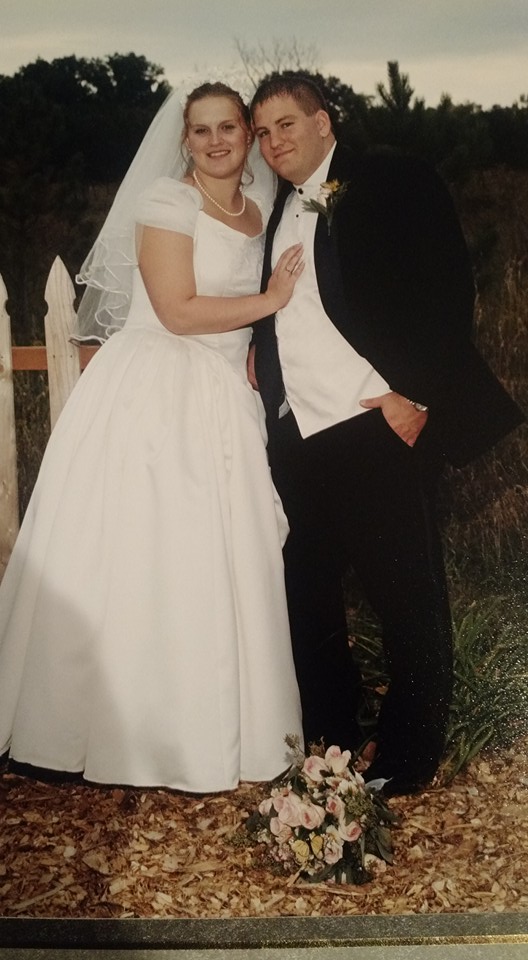 My daughters enjoyed their options for custom gowns for proms and weddings. Including my daughter Jen's dress in the picture to the right. Friends and family have enjoyed knowing who to call to do a repair or alteration.
So back to the question of how long have you been doing this? I am going to agree with my sister – Forever! The name 'Karen's Thimble' as created in 2016 – inspired by my collection of thimbles and other antique sewing notions.
---
Meet the Team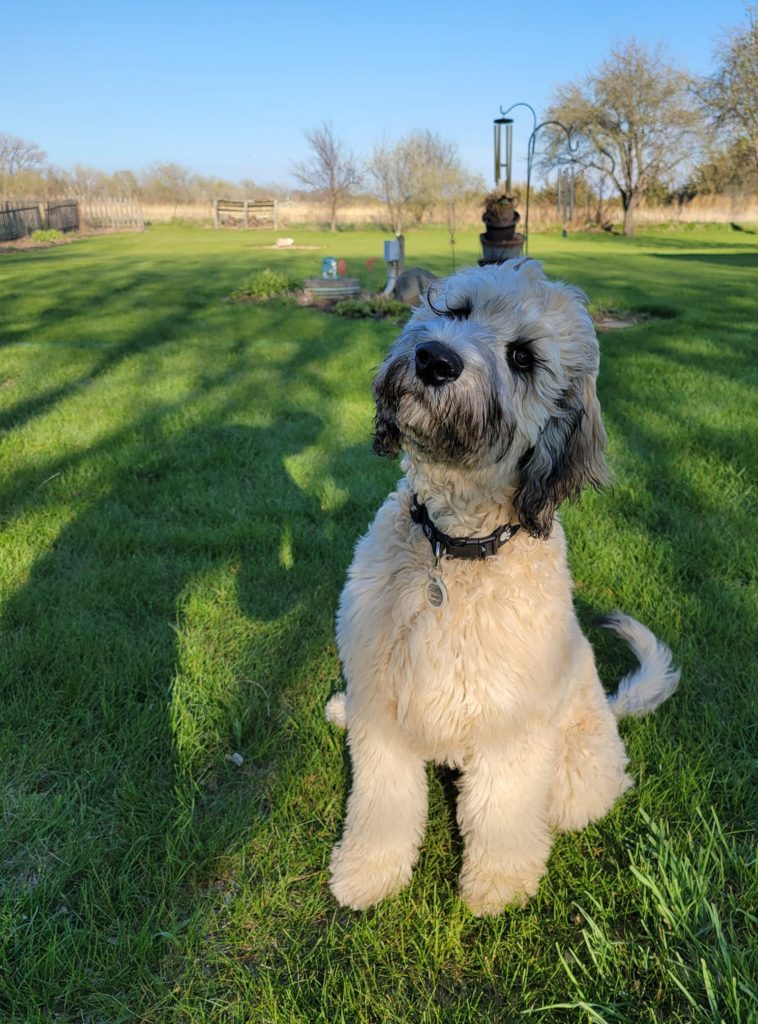 Cooper is a loveable golden doodle who loves to meet you at the door. He is a big boy and loves company ( and chasing the cats!).
Larry the cat will usually make an appearance. If not to get petted, then to sneak outside when the door is open!
---